Siapa Mau Sarapan Ketoprak Jakarta yang Gurih Pedas dan Enak Ini?
Posted: Tue, 5 Mar 2019 22:59 +0700
TERKINI –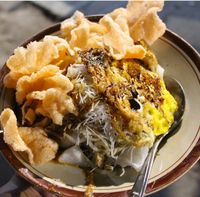 Ketoprak khas Jakarta yang sederhana enak dinikmati hangat. Bumbu kacang yang gurih pedas berpadu dengan tahu yang lembut dan tauge yang renyah. Mantap!
Leave a Reply
You must be logged in to post a comment.