Jahil dan Gemesin! Begini Gaya Kulineran Anak Zaskia Mecca, Kala Madali!
Posted: Thu, 7 Mar 2019 23:01 +0700
TERKINI –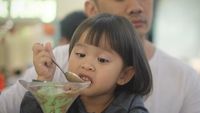 Kala Madali adalah anak kedua pasangan Zaskia Adya Mecca dan Hanung Bramantyo. Ia dikenal aktif dan jahil termasuk kalau lagi kulineran. Intip nih buktinya!
Leave a Reply
You must be logged in to post a comment.